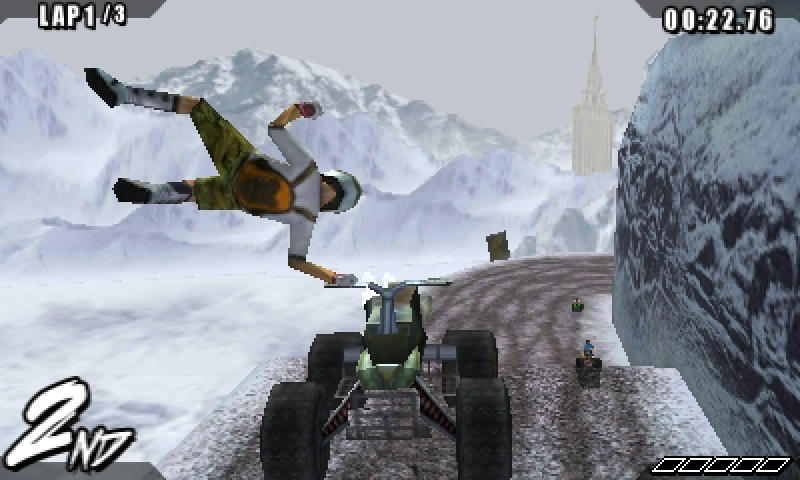 Mutant Mudds developer Renegade Kid's upcoming racing game, ATV Wild Ride 3D, features online multiplayer, online ranking and 3D visuals.
Although it will be a download-only title, Renegade Kid co-founder Jools Watsham says ATV Wild Ride 3D is a "retail-quality" game.
The game will be released in the Nintendo eShop on Nintendo 3DS.
What's new in ATV Wild Ride 3D? What can you do on the 3DS that you couldn't on the Nintendo DS with the previous ATV Wild Ride game?

One of the big new additions to ATV Wild Ride 3D is online multiplayer and on-line ranking; to determine who is the best Wild Rider in the world. Online racing without ranking seems a little empty, so we're hoping the worldwide ranking provides a sense of competition that brings players back to the game.

On the cosmetic side, we have spent a lot of time and effort overhauling, well, pretty much everything really including, higher resolution textures, real-time lighting and shadows, specular highlights, mip-mapping, suspension physics, new engine sounds and higher quality audio across the board.

And, it is in 3D of course, which looks fantastic!